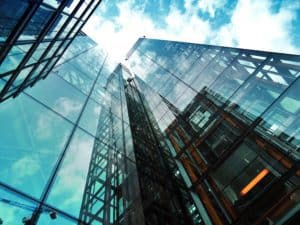 Have
Have you finally decided that it's time for an On hold service?  Or decided that you can't afford to waste the opportunity to tell your customers about more of the ways that you can help them (because selling to your customers is the easiest sale you can make), and your prospects about what makes you different from your competition, but you want to make sure you do it right?  Messages on hold let you maximize your marketing opportunities, when they deliver "the right message to the right people at the right time."  So let's talk about getting it professionally done.
On Hold Service Opportunity
Your on hold service provides the marketing expertise to create hold messages that will interest your callers.  The best way to take the time to thoroughly understand your business and your customer's needs, by learning about
what you do
how you do it
why your customers call you
what your customers' main needs are (their goals, their desires, their problems)
how you help your customers best
how you're different from your competition
There's more to it than providing a "laundry list" of your services and a few clichés about how amazing your service is! Your business is complicated.  So it takes time to learn about it.  It takes more than just getting a list of your products and services.
Some companies reduce costs by using a "template" (remember Mad Libs?) that let them "fill in the blanks" with the facts that they think are most important. Other "instant" message companies will send you a sample of your messages on hold while you wait on the phone.  How much thought do you think they put into it?
Complete On hold service
You'll benefit when your on hold service provides complete service:  it's free and included with creating on hold messages.  It includes all the research about your company, strategy development, script writing and revision (as many times as it takes!), professional voice talent, and mixing with pre-licensed music.  It may include free updates of your messages (that can be important when you help customers differently at different times of year, or when you add new products or services) and a free digital playback system.
The script for your messages makes al the difference in the impression you make and the results you get.  A series of short messages works, and the best.  Why?
– Because attention spans are short and
– the way your customers hear your messages (on "hold" on the phone) makes
long, complicated messages less effective.
Effective short messages take longer to write well but they're worth it  Conveying your message in a sentence or two isn't easy.
Typical on hold service trap
Not every on hold service is right for every business.  So don't get trapped in an a long term unbreakable contract.  That should be a "red flag"!  If their service is really good, you'll want to continue working with them.  They shouldn't need to make you their "captive"!
Value
The value that your on hold service provides is the results they get for you.  Results come from taking care of all the details (like the most effective script) and providing the attentive and proactive service that will earn your business every day.
Questions to ask
– how do you get to know my company?
– who develops the strategy
– who writes the script?
– how many drafts can we do?
– do you count the number of words? (some companies really do)
– does the price go up if we add messages?
– what if I don't like the script?
– what if there are mistakes in the recording?  Is there a charge to correct them?
– are all my updates included in the price?
– can I cancel any time I choose, with no penalty?  Is that in the contract?
What are your goals?
Find out about how the right on hold service can help you accomplish more on every phone call, in our Free report How to Sell More on Every Phone Call, or by talking with us about your challenges.  Get the answers you need by calling today: 800-862-8896