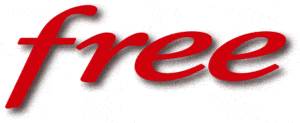 For a limited time, you can have a Free Music On Hold Player from The Informer.
Click here to get started!
Music On hold player Now Available: Free
We have an inventory of high quality gently used digital playback systems from Nel Tech.  They're designed and manufactured in the USA, and provide years of reliable service.  These are gently used and fully tested systems in our inventory, and we're offering them on a "first come first serviced" basis with the purchase of a custom Informer Messages on hold production.
Music on hold player makes your sound more professional
You can sound more professional when you offer callers interesting information that can help them, even if they have to wait on hold.  You've heard music on hold.  It lets you know that you haven't been cut off…but that's all.  It does nothing to make hold time less annoying or more interesting.
The better choice is an informative message on hold.  Your customers call you for help.  With a professional message on hold, hold time seems shorter, and callers start to get the help that they're looking for.
You'll sound more professional to your customers when you give callers helpful information.
Are you ready?  Click here: Tell Me More!
What would you like your customers to know about your business if they had the chance?
Custom written marketing messages can be developed with your goals in mind:
Sound more professional
Sell more
Promote new products or services
Give answers to Frequently Asked Questions
Provide helpful "tech support" answers
Drive more traffic to your website by telling them about specific information and features they'll find.
The Music on hold player works on any phone system that accepts music on hold
Contact our Customer Service Team to talk about your phone system, and your best opportunities to help your customers with Informer Messages on hold playing on your free music on hold player.  Click here for information, or call (800) 862-8896.