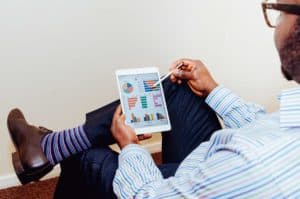 Increasing Dental Practice Revenues is an ongoing problem for many dental practices.  Like most dentists, you're probably a solo-preneur, working on your own, and so busy caring for your patients that you don't have time to focus on marketing and the "business side" of your practice.
Increasing Dental Practice Revenues
You're a highly trained dental professional, skilled in the newest and most advanced techniques for ensuring your patients' oral health.  You didn't go to business school for a career in accounting, finance, sales and marketing.  But increasing dental practice revenues is vital for your office's survival, and for helping more patients.
Here's a link to an article that focuses on your revenues, with helpful ideas like:
Annual comprehensive exam for all patients
Creating comprehensive treatment plans
Suggesting treatment options, even before they are at "crisis" stage
Educating patients about financing options
Here's the article: https://www.dentalcare.com/en-us/practice-management/caseacceptance/increasing-your-dental-practice-revenue
Increasing dental practice revenues doesn't have to be uncomfortable
Like most dentists, you're probably more comfortable with performing exams and presenting treatment plans for procedures than with the "sales" aspect of your relationship with patients.
Successful dental practices have used Informer Messages on hold as a more professional and efficient way to educate patients about non-crisis treatments, financing options, and more elective treatments such as whitening, Invisalign, and other cosmetic procedures.  Find out about how Informer Dental Messages on hold can help you to help your patients in new ways by clicking here.
What's the path to success for your practice?  It starts with providing the very best dental care.  But the continued success of your practice depends on attracting new patients, and helping existing patients in new ways.  Achieving both of these goals will ensure the long term health of your practice, and the best in oral health for your patients.  Find out more about effective ways to do this with Informer Messages on hold or call us today at (800) 862-8896.