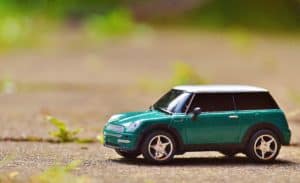 Run your business better from your cell phone, when you upgrade to Grasshopper Messages on hold.  They're custom marketing messages, developed just for you, and loaded onto your Grasshopper phone service.  Anywhere in the world, when customers call you, they'll hear informative messages that help you sound more professional, and sell more on every call.
Grasshopper Messages on hold grow your business
Grasshopper Messages on hold are The Informer's newest marketing tool for today's new mobile businesses.  Everyone on your team can have a Grasshopper phone, so they can work from anywhere.
Your company is unique: but that won't help you unless your customers know about it.  So why not tell them?  Replace your "Ringback Tone" with your new marketing messages: they'll entertain callers while Grasshopper is locating your phone.  Then, whenever callers are placed on hold, they'll get more in-depth information with Informer Messages on hold.
Tell your callers with Grasshopper Messages on hold
If you had a chance to give your customers ideas about how you can help them, what would you say?  Would they be interested in how you can solve their problems?  In the fundamentals that show you have the answers they're looking for?  In the value you offer them?
You can do that on every phone call with Grasshopper Messages on hold.  When you do, every phone call is more productive.  Your callers ask about the ideas you want to talk about.
Grasshopper Messages on hold reinforce your brand
Your brand is a combination of your company's mission, your culture, and your customer perception.  When you combine convenient Grasshopper Phone Service with Informer Messages on hold, you strengthen your brand every time the phone rings.
Tell us about your brand, your company, and how you help your customers in your own Business Discovery Session.  Book yours today and find out get the most from your new Grasshopper messages on hold that help you grow.  Call (800) 862-8896.  In Connecticut call (203) 655-3920.  In New York call (212) 355-6980.  Choose the number you like, but then call today!