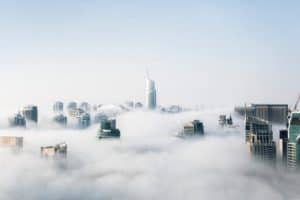 8x8 is the "cloud based" phone service for business that wants to put all your communications together
: it works on your desk phone, your iPhone or Android mobile phone, your iPad, or even your computer.  This VoIP service has been around for a while and gained their part of the market, serving plenty of well known brands throughout New York, Connecticut and nationwide, such as ReMax, Regus, and Allstate.
8x8 and their "powerful capabilities"
When you're in business, you need more than just a phone to talk with customers and prospects.  New York Businesses need to make the right impression. 
8x8 lets you use powerful features to make the right impression on your customers
like an Auto Attendant, Ring Groups, 3-way and Conference Calling, and Voice Mail.  These are the basics for business, and your customers expect you to have them.  Your phone can also offer music on hold, because callers don't want to feel that they've been cut off (or abandoned) when they're forced to wait on hold.
Music on hold on 8x8 systems
Your virtual phone system offers several different music on hold options to choose from.  That's a nice feature.  Some VoIP providers only offer one music choice…so you end up sounding like thousands of Connecticut Businesses, including your competitors!
Why not upgrade your 8x8 music on hold?
When you use a VoIP phone system, you're tapping into the newest telephone technology.  So why settle for old fashioned music on hold?  Why not upgrade your 8x8 music on hold?  Make sure your business makes the right first impression, and reinforces your brand and your image?  You can give your callers more than just music on hold: replace it with professionally
written
and recorded marketing messages that can:
increase interest by telling callers about what you do, and how you do it
educate them about what's most important when shopping for the products you offer
win new customers by showing callers what makes you unique, and how you're different from your competition
increase profits by introducing new products
sell more when you inform satisfied customers about more of the ways that you can help them
8x8 offers you lots of features
If you're like most businesses, you're shopping for VoIP service to lower your phone bills and save money.  But if that's all you do, you're missing an opportunity. 
Take the time to learn about more of the advanced features you get with 8x8 or any VoIP system.
  If you're not sure which would work for you, call us for an unbiased Discovery Session (we don't sell VoIP Services) and
tell us about your business
.  We'll show you 3 features that you might not want to overlook.  In New York call 212-355-6980.  In Connecticut call 203-655-3920.  Nationwide and in Canada call 800-862-8896.