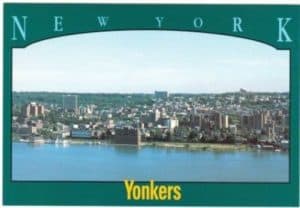 Telephone messages on hold in Yonkers help businesses sound more professional and sell more on every phone call.
We all know that sales don't just happen.  Selling is a process.  Customers have to realize that they need (or want) something, look for someone who can help them with it, weigh their different choices, and then make the decision about where to buy it.  That's where marketing comes in: marketing is the way that your company communicates with the world, so you can help customers.  It can be broken into four key components:
– product (or service: what you sell)
– place (literally where your customer can buy your product)
– price (pretty self explanatory)
– promotion (how you tell your customer about your company and your products
Telephone Messages on hold in Yonkers are part of promotion
Promotion is the "catch all" term for letting the world know about what you sell.  From handing out flyers to advertising on national television, every marketer has a long list of their favorite promotional tools.  But remember about the "process."  You need different promotional tools at different times.  An example for an insurance agency in Yonkers would be:
– Cable TV and Radio to raise awareness.
– Direct mail to increase interest
– Online advertising to proactively reach prospects
– Free White Papers and Reports to educate prospects, and help capture their contact information
– Websites to provide information about your business
When successful, the goal of your promotions is to give the prospect a reason to call you.
Does marketing and promotion stop here?  Not if you're going to be successful.  A telephone call from a prospect is your opportunity to make the right impression.  Successful marketers do this by answering every call professionally (either with a "live" operator or professional sounding recorded greeting), preparing your telephone service and sales representatives to efficiently and effectively help the prospect, and telephone messages on hold to educate callers when they're placed on hold.
Telephone messages on hold in Yonkers fix a problem
American Marketing Association research shows that up to 96% of marketing budgets are focused on reaching potential prospects.  That leave only 4% of your marketing budget to "close the sale."  Telephone messages on hold are an economical and effective way to help your customers "take the next step" when they're interested enough to pick up the phone to contact you.  They put boring "hold" time to use, educating callers and showing how you can help them best.
You're spending 96% of your marketing budget to get the phone to ring.  What are you doing to insure that you make the sale and help the customer?  Call for a free checklist of ideas that you can use to close more sales, with effective telephone messages on hold In Yonkers, call toll free, (800) 862-8896 today.