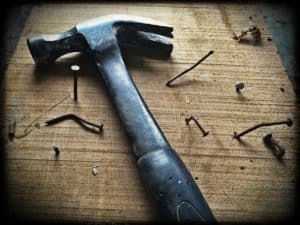 Do you ever wish you could start more of the "right" conversations with sales prospects?  Here's a sales tool that can help.
We all know that just about any sale starts with a conversation.  But starting that conversation…the "right" kind of conversation…can be a challenge.  Most telephone conversations start with the standard pleasantries: the weather, sports, or "how's it going?"   Then there's that awkward moment when you try to move on to selling: is the timing right?  Is the prospect ready to "talk turkey"?  Are you being too pushy?
Wouldn't it be nice to have a sales tool that would help you?
Wouldn't it be nice to have a selling tool that would help you?  That will actually get your prospect to start a profitable conversation?
Most sales people dread making calls, because they know how tough it is to get your prospect interested in buying from you.  That's why there's a better way.
Sales Tool that works on every phone call
Think about the last time a potential customer called you: the caller either heard an "automated" answer, or the call was answered by an operator.  Then the caller was asked to wait…and wait…until their call was transferred.  That time your prospect wasted waiting is a lost opportunity.  Why not use a simple device that provides helpful information about how you help your customers, and the benefits of your product or service.  That's the kind of marketing tool that starts the conversation for you.  One that's persuasive, but not pushy.
Sales Tool that works at Aamco
This is the kind of Marketing help that Aamco Franchises use to be sure they're helping every customer with Aamco's Top 10 "Must Do" service items this season.
Aamco Franchises can't afford to miss out on timely opportunities.  Can you?
What would you like your next prospect to ask you about?  Informer Messages on hold are the only one that reaches 100% of your best prospects.  And they can be updated to talk about this season's best opportunity to help.  Informer Messages are the only sales tool that's guaranteed to start the conversations you want to have.