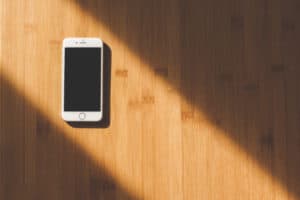 Do you use Grasshopper VoIP phone service?  Then there's exciting news about how you can transform your Grasshopper Ringback Tone into your newest marketing tool.
A ringback tone used to be just the "ringing" sound you hear when you're trying to call someone.  When you're called a mobile phone, this time waiting for your call to be connected has been made a bit more interesting by giving you the option to let the caller hear music instead of "ringing."   But today you can give your callers something even more useful.
Grasshopper Ringback Tone Upgrade
Do you use your mobile phone for business?  Do customers and prospects call you?
Today, everyone seems to have purchased at least one of the over 90,000 commercially available ringback tones.  You can find them by your favorite artist or song title.  But   Grasshopper VoIP phone service offers the option to play more than the musical ringback tones.  If you have Grasshopper phone service, you can now upgrade your Ringback Tone to be a marketing tool.
Grasshopper recommends a delay of 30-60 seconds before the call is sent to voicemail.  That's an opportunity to deliver your message to your hottest sales prospects, right at the moment when they're most interested in your help.  Replacing music with a marketing message lets you tell your customers about new offers, your most profitable products and services, and how you're different from your competition.
Click here to find out how to replace your Ring Back Tone
New Informer Grasshopper Ringback Tone Service
What would you like your customers to know about your business?  Are you a realtor with a new exclusive listing?  A physical therapist who can help with the injuries that your patients face at this time of year?  Or a Travel Agent with exotic destinations that will tempt your clients?  Here's an example of how a Luxury Villa Rental agent introduces callers to the most exclusive travel opportunities:
Your customers and prospects call you every day.  When they do, they listen to the "default" music that came with your Grasshopper phone service.  But you can do more: you can give callers more of the information they want, and that you want them to have.  When you upgrade your Grasshopper Ringback Tone to be a marketing tool. 
What can you use your Informer Ringback Tone to accomplish?  Call (800) 862-8896 now to schedule a Free 15-minute Discovery Session and turn your phone into a more powerful marketing tool.  Or click here for more information.