The RingCentral Reseller program lets you partner with "visionaries in cloud communications" to "revolutionize the marketplace."  RingCentral® offers Channel Partners like you an easy way to provide VoIP communications for your customers.
Now you can earn even more on every RingCentral installation.  With Informer Messages RingCentral Service.
Ring Central Reseller bonus
As a RingCentral Reseller, you know your clients are businesses that are looking for the best way to communicate with their customers, and the best value.
That's what adding Informer service gives them.  The Informer completes their communications system, helping them sound more professional and sell more on every phone call.  The Informer turns every phone into a more valuable marketing tool.

The Informer works for RingCentral Reseller
Today, customers demand that the businesses they deal with be highly responsive, and provide world class service.  Google gives them dozens (hundreds?  millions?) of choices, so there's no need to settle for second best.  That's why more and more Ring Central customers choose Informer Messages on hold and professional auto attendant greetings.
RingCentral Reseller suggests Informer Auto Attendant Greetings
When designing new VoIP Service, your client wants to sound more professional.  They don't want your voice, their voice, or their secretary's voice answering their most important phone calls.  For as little as $40 for a greeting, The Informer can help your client sound like a Fortune 500 company, with Day, Night, Holiday, Inclement Weather, and Early closing greetings.  With this package of 5 phone greetings, they'll make the right first impression!
RingCentral Reseller helps clients sell more…
…with Informer Messages on hold.  Informer Messages are the perfect touch that turns affordable Ring Central service into a powerful marketing tool.  They're custom written and produced to help your clients sell more, achieve more of their goals, and help their clients in new ways.  Click here to hear samples of Informer Messages that work on VoIP systems.
Are you a RingCentral Reseller?  Or about to become one?  Make it a more profitable decision.  Earn more commissions for every installation. Ask about our Partner Program today.  Call 800-862-8896.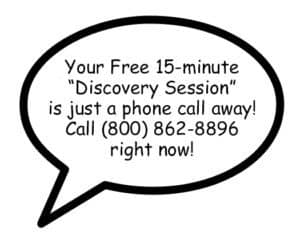 RingCentral® is a registered trademark of RingCentral, Belmont, CA.  The Informer is not affiliated, associated authorized, endorsed by or in any way officially connected with  RingCentral.