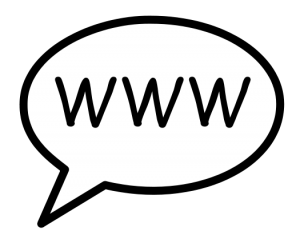 "Visit our website at www…"
How many times have you heard that?  You hear it in commercials, it's in print, in Cable and Radio ads, and you see it in emails.  Businesses always want you to visit our website …but they never give you a good reason to visit!
Visit our website doesn't work any more
There was a time, back when Al Gore invented the internet, if you had a website, you could probably get people to visit it just by asking.  Having a website was new.  It was cutting-edge.  They were intriguing.  But that was the late 1960's.  Today there are almost as many websites as there are people in China, so asking someone to visit yours is usually ignored.  There's nothing special or interesting about merely having a website…and most of them aren't any different from anyone else's.
How we get consumers to "Visit Our Website"
Websites may be commonplace today, but people still want information.  When they want something, or need something, or have a problem or a question, they're searching for it on line.  Maybe you have a great website, filled with hard-to-find information, or answers to questions.  Do you think that consumers are more likely to respond to "visit our website" or to "you can see a 60 second video about the fastest way to upload a YouTube Video" or "learn How to tie a Bow Tie in 5 steps"?  The point is: being specific works.

You can do better than "Visit our Website"
We've all heard "messages on hold" when we've called up a business.   They're a marketing tool that's proven to reach your best prospects at the best time: when they're already thinking about your company.  And we've all heard messages that advertise a company's site.
You'll get a better response driving traffic to your site when you give callers more specific that they should type in your URL.  Let them know what they'll find.  Let them know how they'll benefit.
Want your best prospects to visit your website?  Tell everyone who calls you what they'll find there, with Informer Messages on hold.  Let's come up with a plan that will increase views of your website and more, in free 15-minute Strategy Session.  Call 800-862-8896 to set yours up today.