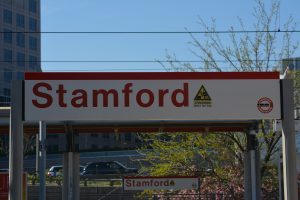 What do your telephone callers hear when they're waiting to talk with you?  I'm calling a company in Stamford, Connecticut right now, about messaging on hold and I've been waiting on hold for over 2 minutes.  The owner of the company asked me to "hold on a minute" while he finishes up on another call.  I'm listening to nothing.  Dead silence.  I don't know anything more about how he can help me than when I called him.  You've been stuck on hold, and annoyed by it.  Tell us about your experiences, because #holdhappens.
Messaging on hold helps
When prospective customers call you, they're calling for help.  You've got a short time to impress your caller, or they'll move on the to next Google listing.  Like the business I called, you probably put callers on hold for a few moments.  So why not put that time to use with interesting messaging on hold.  Tell your callers about what you do and how you do it. Good messaging on hold conveys information that callers want to hear…not just ads about what you want to sell.  Tell the story about what makes you special ("all organic" or your "5 year warranty"), about the value you offer (handcrafted or same day appointments).  Educate them about what's important when shopping for your products (talk about your free buyer's guide that compares all 10 treadmills on the market, or how most moving companies only insure your possessions for 10¢ per pound, not the replacement cost, but you do!  Putting messaging on hold to use is a "no brainer," but leaving your next customer sitting in dead silence is setting your self up to fail.
Messaging on hold helps close sales
When your messaging on hold gives your future customers information they want and need, you're giving yourself a better chance to make the sale.  Customers call you because they want more than they find on the Internet.  They want more answers.  More reasons to buy from you.  So help them out!
Great messaging on hold starts with a great script and a solid marketing strategy.  Call now for a free 15-minute strategy session.  You'll walk away with a tool you can use today!