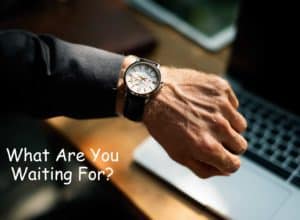 Marketing on hold for Dentists is one of the easiest ways to grow your practice.  In the past 20 years, these helpful messages started out as an innovative new idea, and have become a standard for successful dental offices. What are other dentists doing that you're not?
Marketing on hold for Dentists builds your practice
Finding new patients isn't easy.  In fact, most new patients report changing dentists only when they move their residence, or when their dentist retires!  A study in the British Dental Journal showed that just 15.5% of the population had changed dental providers in the previous 3 years.  Finding new patients isn't easy, and according to the American Dental Association, the number of general practice dentists without enough work is rising.
That means that the number one source of growth for your practice is your current patients, which makes marketing on hold for dentists an even more important tool for growth.
Think about it: loyal patients schedule their exam and cleaning every 6 months.  Increasing daily revenue from this group depends on either seeing more patients each day, or increasing the number of high profit procedures: veneers, implants, whitening, bonding and straitening are the most popular new services to offer.  But patients need to be educated about the benefits of these procedures before they'll ask about them.  That's where marketing on hold is most effective.

Find out more now by calling (800) 862-8896.
Increase high profit procedures with marketing on hold for dentists
The best on hold messages are custom created for you, and your special practice.  They reinforce your own approach to helping your patients, and never sound like "advertising."
They're interesting messages that your patients will hear every time they call your office and are asked to "please hold."  In today's busy dental office, that's a fact of life.
Why Marketing on hold for dentists works
The Informer invests the extra time needed get to know your practice and develop messages that both you and your patients will have confidence in.  That's the first step in starting conversations with your patients about your newest and most helpful treatments.  So…what are you waiting for?  For a free 15-minute consultation about how you can help your patients better by educating them about more of your newest and most advanced procedures, call for an appointment today: Call 800-862-8896.
Dental Practices in our neighborhood, from Hartford to Stamford, Meridien to Bridgeport CT can call us at 203-655-3920.