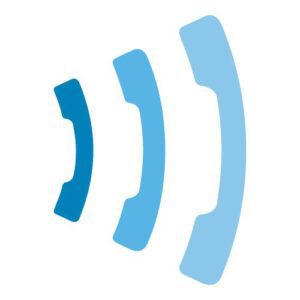 Freedom Voice Music on hold is easy to use, and free.  It comes with your Freedom Voice System, and you can choose the music that you'd like to play on hold from library that's licensed to play on hold.  Simply call Freedom Voice at 800-477-1477 to reach their call center and work with a technician to make sure your callers hear the music you'd like.  But there's a better option.
Freedom Voice Music on hold isn't enough
Do you really want your telephone callers…your customers and your best prospects…waiting on hold listening to "Lite FM" music?  Not really.
When your phone rings, someone is calling for help.  Your customers need you.  Your prospects want to know if you can help them.  So why not start helping them right away?
Freedom Voice Music on hold upgrade
You can upgrade your Freedom Voice music on hold to be a valuable marketing tool.  After all, your customers and prospects don't call you to listen to music.  They call to find out if you can help solve their problems, and achieve their goals.  Why not start giving them helpful information even when they have to wait on hold.  Here's how.
Hold Happens, so replace Freedom Voice Music on hold.
You can make every call less frustrating, and more productive with Informer Marketing Messages on hold.  Your personal Informer Marketing Strategist will do everything for you, from developing a strategy to writing a script that will get results.  Your broadcast quality recording will educate your callers about all the best ways that you can help them,
and they can even be updated on a regular schedule at no extra charge.  They'll help you sound more professional, and grow your business on every call.
Think about your goals.  Then call for a free Discovery Session to find out how much more interesting and effective Informer Messages on hold can be than Freedom Voice Music on hold.  Call now to get answers that you can use today.  In New York call 212-355-6980.  In Connecticut call 203-655-3920.  And Nationwide call 800-862-8896.