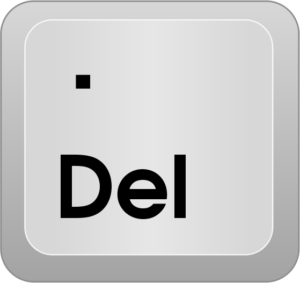 Email Open Rate Problems seem to be on the rise. Statistics show that its tougher and tougher to deliver your message to your target market with your email blast from Constant Contact, AWeber or Mail Chimp. But don't take it personally.  It's happening to us all.
Email Open Rate Dropping For All Of Us
So what's going on? You follow all the rules…
– You've carefully examined your email list: it's current, the addresses are verified
– Your subject lines would tempt anyone
– You personalize your emails
– Your design is simple and eye catching
It looks like you're doing everything right, right?  So why isn't anyone opening your emails?
Your email open rate isn't going to improve.
Think about what you do every morning: you grab a cup of coffee, and sit down at your desk.  When you open up Outlook, it's filled with new emails.  And you Spam filter catches so much of the junk real.  How many today? 30? 50? 80?  Did you really sign up to receive all those email  blasts?  They all sounded interesting whey you did.  So what do you do?  Delete-Delete-Delete.  It's the same thing we all do.  There's just too much to even try to read.  So it's Delete-Delete-Delete.
Are you starting to figure it out?
If your email campaigns are losing their effectiveness, what can you do to deliver your message to your best prospects?  What kind of marketing tool reaches all your best prospects?  Is there one that reaches them when they're actually focused on your business, and want to know how you can help best?
There is: Informer Messages on hold.  They transform boring "hold" time into an opportunity to educate your caller about what you do, how you can help them, and how you're different from your competition.  They help you show that you're the customer's best choice, and help you sound more professional.
A low email open rate is disappointing.  But now you have another choice.  Call for a free strategy and find out how Informer Messages on hold can work for you. Call (800) 862-8896 now.