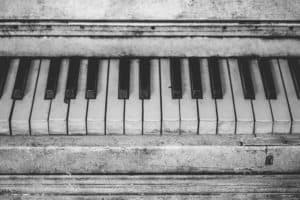 Default hold music is the free music on hold that came with your phone system.  The engineers who designed your phones know that same statistics as you do: according to Verizon, over 80% of business calls are placed on hold.  That's not a good thing.  So your phone system (and most VoIP or PBX systems) came with pre-programmed music playing on hold.  Unfortunately, the solution may be just as bad as the problem.
Default Hold Music is the same for every business
If you sign up for VoIP Service, you get the same Default Hold Music as thousands of other businesses, from Brain Surgeons to Used Car Brokers.  Everyone sounds the same.  Your callers have heard this same music again and again.  You've heard it, too.  It's usually pretty bad.  The music on Cisco phones, one of the most popular VoIP phone systems, is so well known that you can listen to it on YouTube.  (That's not a compliment)
What's the best way to fix it?  Click here to find out 
Lose the default hold music
Fortunately, you can lose the default hold music before you start to lose callers.  You or your phone service provider can replace the music with something better.  You can choose licensed music, or you can really upgrade by giving callers information that they want, and that you want them to have.  Why not use hold time to answer some of their questions, and educate them about some of the ways that you can help them better?
Replace Default hold music with Informer Messages on hold
Informer Messages on hold are specifically developed to make hold time interesting, and make it valuable to both your caller and for you.  They're a marketing tool, advertisements that are guaranteed to reach your best prospects and deliver your message.  They're custom written with your customer's need in mind, and educate callers about how you can help them, and let them know about more of the ways that you can help them that they probably don't know about.
Will your callers be stuck suffering through the default hold music that came with your phone?  Or will you start building a stronger relationship with your customer, by providing more service faster?  Call today for a Free Discovery Session, and you'll see how you can make every call more productive and valuable.  Call (800) 862-8896.
Click here to receive more information about fixing the problem.