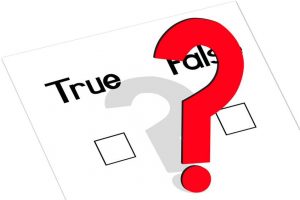 We all have good intentions. Nobody likes to lie…but sometimes business people feel forced into it. Three business lies seem to happen every day.  Business can be like that.  So when the pressure is on, sometimes a little white lie slips out:
1. The Check Is In The Mail
2. I'll call you in the morning
3. We never put our callers on hold.
They're all common enough.
Business Lies happen.
It's less embarrassing to resort to a business lie…until you get caught.
These days especially cash flow can be tight.  Sales are down.  Our clients don't buy enough of the products or services you offer.  And new clients are tough to come by.  So actually paying that bill can be tough.  You have the best intentions.  Business lies might just cover you until you can get it right.
We don't always call back.  Nobody can blame us.  Some callers are too annoying and we need way to get rid of them.  Other times we'd like to get back, but don't have a good answer.  Or we're swamped, and the boss wants us to do more.  So your good intentions might end up being business lies.  But not on purpose.
Some Business Lies only hurt us
But "we never put callers on hold" only hurts us. It's a great goal, but in reality we know callers get put on hold.  Many times its better service to ask a caller to hold for a moment than to offer to call them back.  (I'll call you back is one of the business lies, too!) Help them now, not when you can get back to them.
So when #holdhappens, why not make it less frustrating, and more informative.  Give your callers ideas that they'll appreciate…something they'll value.  Not pushy ads.  Not bland apologies.  Not business lies.  You know what they need.  Start giving it to them.
Give your callers information they want with Informer Messages on hold.  You'll sound more professional, and sell more on every call.  And you won't have to tell  any of the biggest business lies!